I call them "air" donuts since they are cake-like and a vehicle for toppings so they satisfy that donut craving…but with no fat or sugar. The key ingredients? Club soda and erythritol sweetener.
Erythritol is a zero-calorie sugar alcohol based sweetener (you can read more about it from nutritionfacts.org here). Note that the product links below would give us a tiny commission through Amazon if you purchase them, however I have found erythritol even at Wal-Mart. It is also available in brown sugar.
Club soda can replace the egg and oil in any cake mix also!
Air donuts (makes 14)
2 cups cake flour
1/2 cup erythritol (granulated)
1 tsp salt
1 Tablespoon baking powder
Optional: dash cinnamon and nutmeg
12 ounces club soda
Icing
1/2 cup confectioner's erythritol (powdered)
Few drops vanilla extract
Optional: I added grated lemon zest and a few drops of lemon juice for lemon icing
Plant milk (soy, almond, whatever) mixed in to correct consistency
Directions: Preheat oven to 375 degrees and spray a donut pan with cooking spray. Mix together dry ingredients for the donuts. Whisk with club soda. Note: if it is a bit too watery, you can add a couple of tablespoons of additional flour. Pour into pan and bake for 7-10 minutes.
While donuts are baking, mix icing. It should be a paste-like consistency, although you could also make it a more liquid-y drizzled icing.
Remove from pan and cool on rack for a few minutes. Ice. You can top if you like – I splurged on a few sprinkles 🙂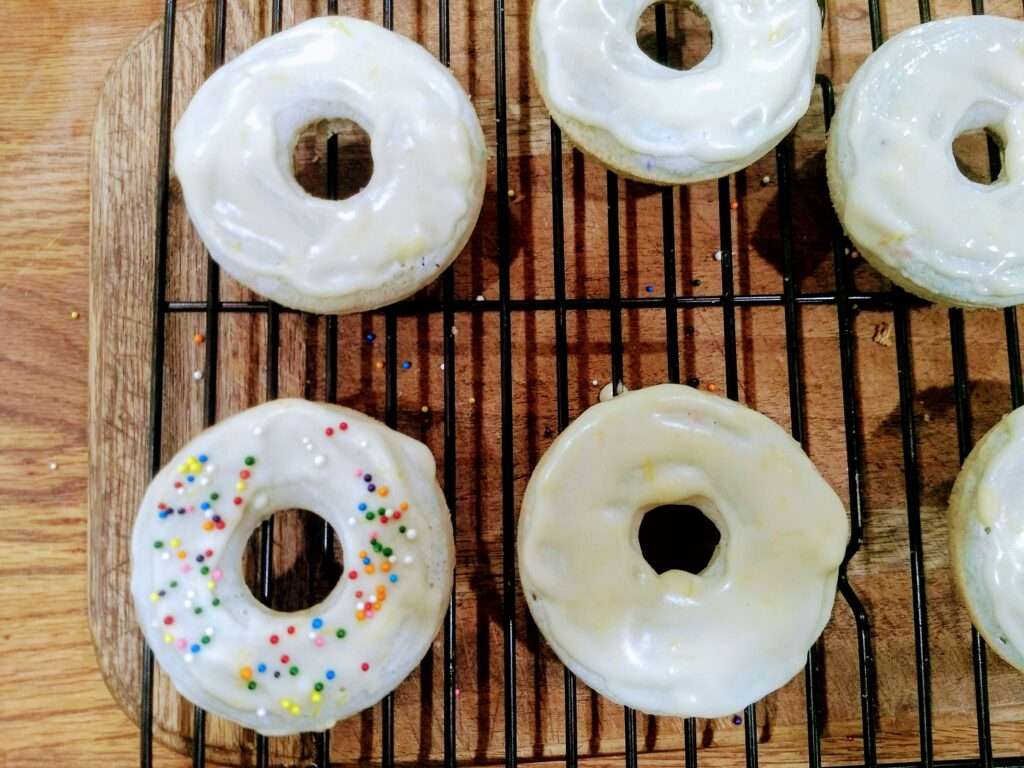 Credit: Source link