It's that time of year again, and we're scouring the online sales for Black Friday deals on kitchen and dining gear for health-minded home cooks. This list includes everything from budget-friendly essentials to splurge-worthy items that will last a lifetime. We found a lot of cute, colorful, and practical things to give as gifts or get for yourself! Prices were accurate at the time of publication, but keep in mind that prices can change quickly this time of year and products sell out, so shop accordingly.
Editor's Note: If you're thinking about giving edible gifts, check out our roundup of boutique food brands that cater to WFPB eaters.
Struggling to cook healthy meals at home?
Forks Meal Planner is here to help.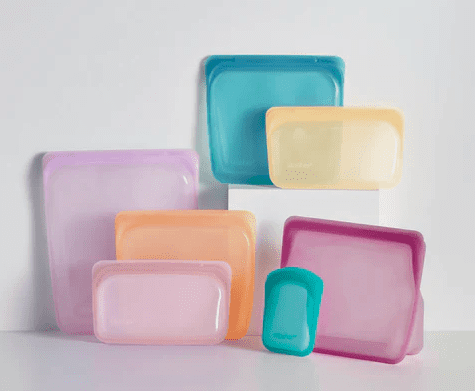 Cut down on plastic use with these food-safe silicone storage bags in a rainbow of colors and sizes. Stasher estimates that this 7-piece set could replace 1,820 bags every year. Great for travel or home use, Stasher bags are leakproof and safe to use in the dishwasher, freezer, and microwave. Stasher is offering 30% off select styles for Black Friday.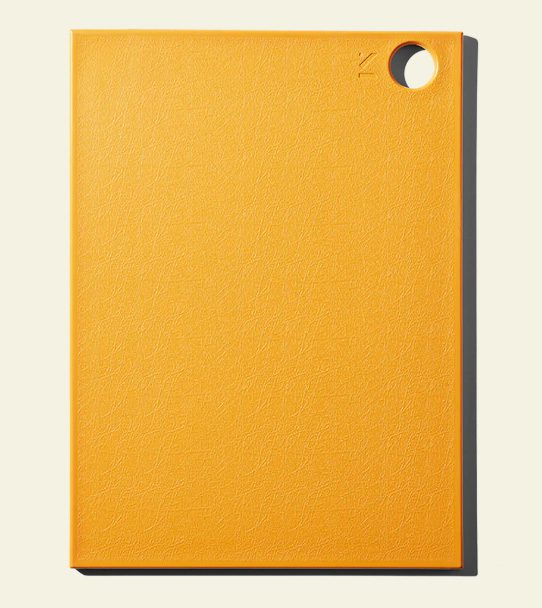 You use a cutting board every day; it should be a good one. Material's high-style boards come in two sizes and a bunch of great colors, and they're known for being stain-resistant. Made from 75% recycled kitchen plastic and 25% renewable sugar cane, these boards are dishwasher-safe, and a portion of the proceeds go to charities. Material Kitchen is offering 20% off sitewide for Black Friday.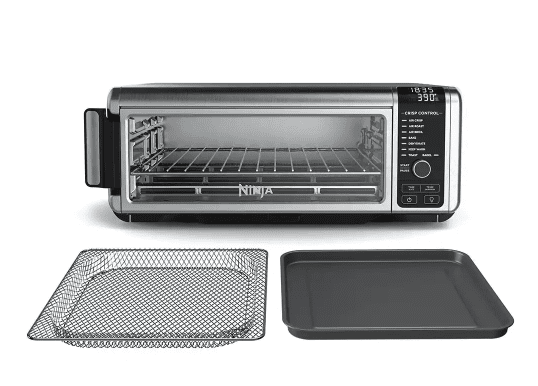 Cramped kitchen? Ninja's simplest oven-style air fryer is a convection oven, air fryer, and toaster oven all in one. It's roomy enough to accommodate a 13-inch pizza, 9 slices of toast, or a sheet pan meal. It comes with a 13-inch square sheet pan and air-frying basket.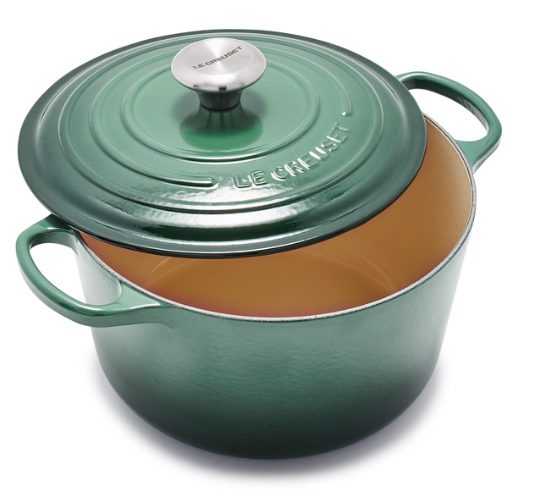 With a slimmer base and taller sides than Le Creuset's classic French Oven, this heirloom-caliber pot would work great with an immersion blender (less spatter) and takes up less space on the stove. Le Creuset enameled cast iron is the gold standard for even cooking, and the pot can go from stove to oven to table with grace. You'll find the most color options (18 colors!) on the Le Creuset site, but this $199 deal is also on offer at Williams Sonoma, Sur La Table, Macy's, and other retailers.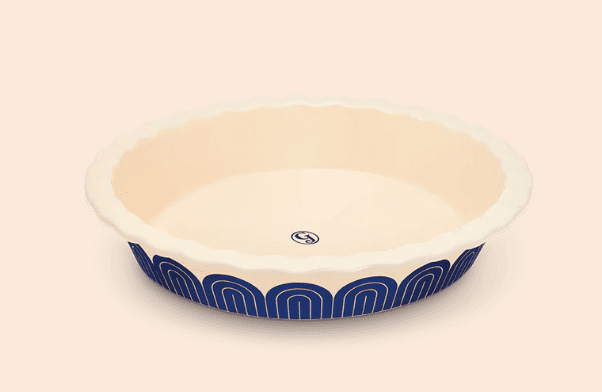 This vintage-inspired 20-inch ceramic pie dish comes in three colorways—the royal blue shown below, as well as dark green and a sunny yellow. Microwave-, freezer-, and dishwasher-safe, it has a wavy rim that facilitates perfect crust crimping around the edges of your pie.

My mom always called this "food luggage," and she gifted me a few Pyrex Portables pieces for Christmas in my 20s. They've all lasted decades and still get regular use when I need to bring a dish or three to potlucks, BBQs, or big Thanksgiving get-togethers. You can use the lidded glass casserole and containers for everyday and bring out the insulated carrier and hot/cold packs when it's time to venture out.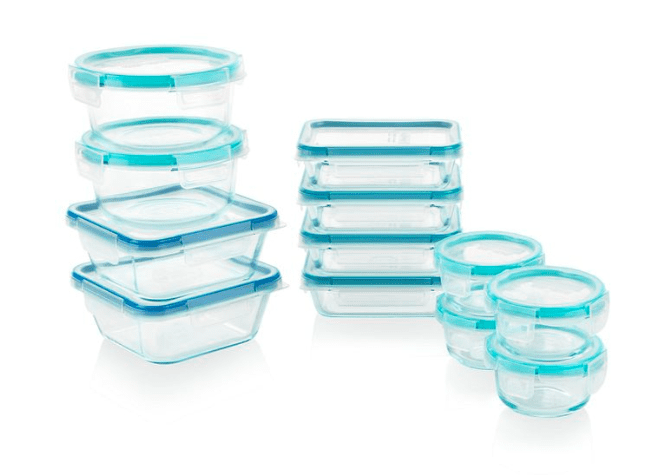 Inspire loved ones to get their meal prep on (or build a salad bar in their fridge) with these sturdy, hassle-free glass containers. The leakproof snap-on lids are made of BPA-free plastic, everything is top-rack dishwasher-safe, and the containers stack nicely in the fridge and let you see what you've stored.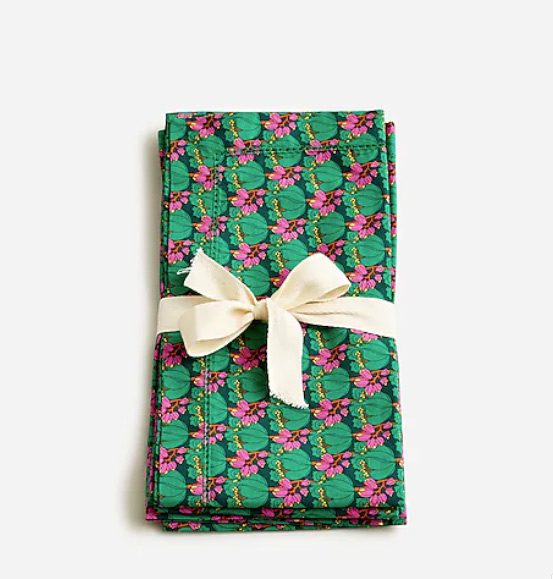 J. Crew is doing a limited-edition tabletop collection featuring several cheery cotton prints from the iconic British print house Liberty fabrics. Not just napkins; they have Liberty print placemats and tablecloths on sale, too. Feel-good bonus: reusable napkins are better for the planet.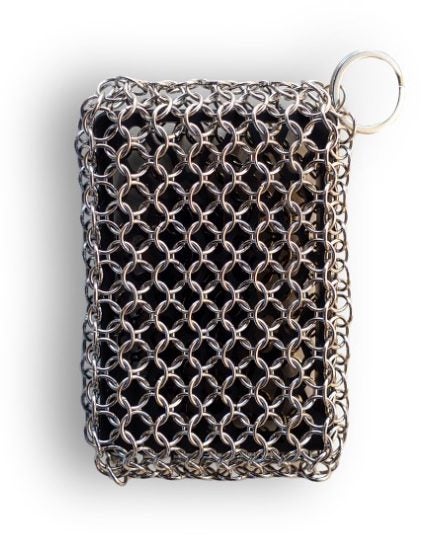 For hardcore cast-iron pan fans, a chain link scrubber is the only way to clean the heavyweight tool. Unlike the traditional size and shape, which looks more like a washcloth, this tidy little gadget from Finex looks more like a sponge—or even a cute little going-out clutch.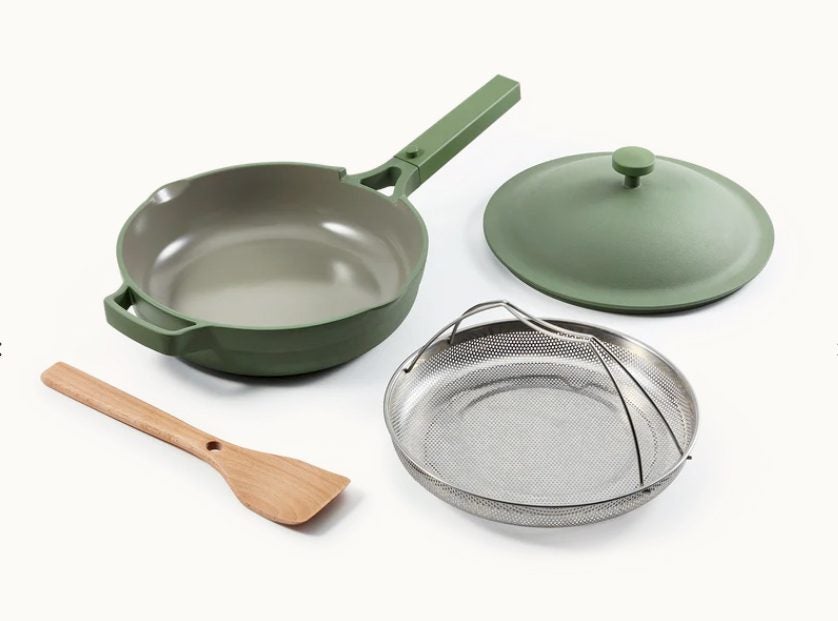 This is a cool pan. The ceramic nonstick surface is free of PFOAs, PTFEs, and other toxins, and the aluminum body keeps it lightweight. It comes with a stainless steel steamer basket and a beechwood spatula that nests neatly on a spoon-rest notch built into the pan's handle.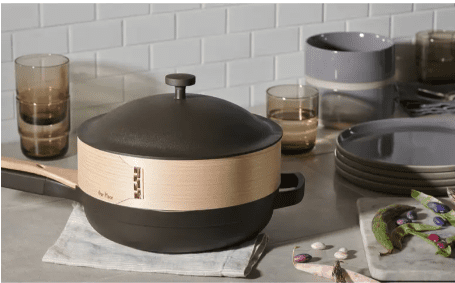 For those who steam high volumes of food, this modern take on the traditional bamboo steamer makes a sweet add-on to the Always Pan shown above. The generous-sized spruce and bamboo basket fits snugly into the ceramic nonstick Always Pan, the cast-iron Always Pan, and the brand's Perfect Pot. It comes with a pair of cooking chopsticks and 15 parchment paper liners.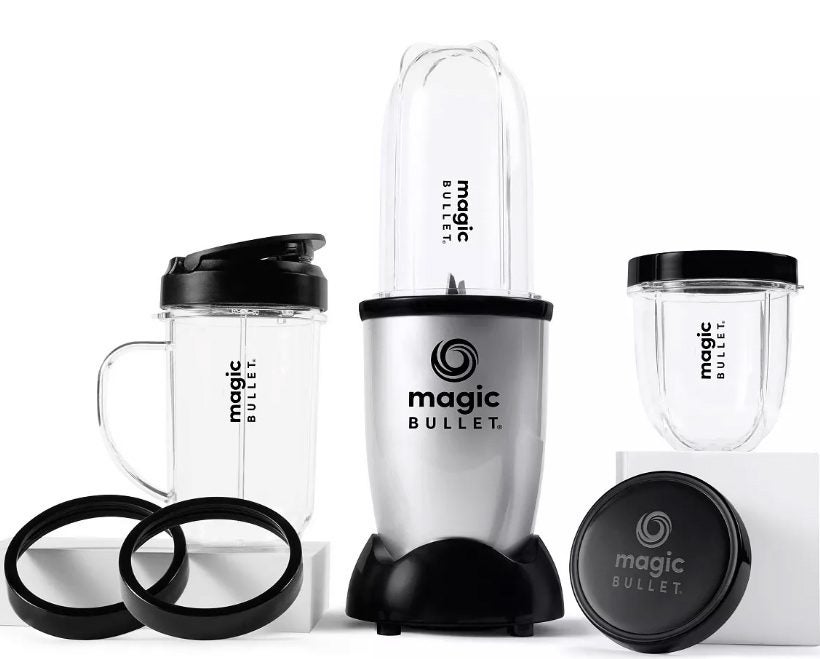 A great gift for someone who's starting out—with their first kitchen or a new foray into WFPB cooking—this small-but mighty blender whips up smoothies, salad dressings, and other small-batch sauces in a flash, and doesn't take up much space in the kitchen. We know people who travel with it.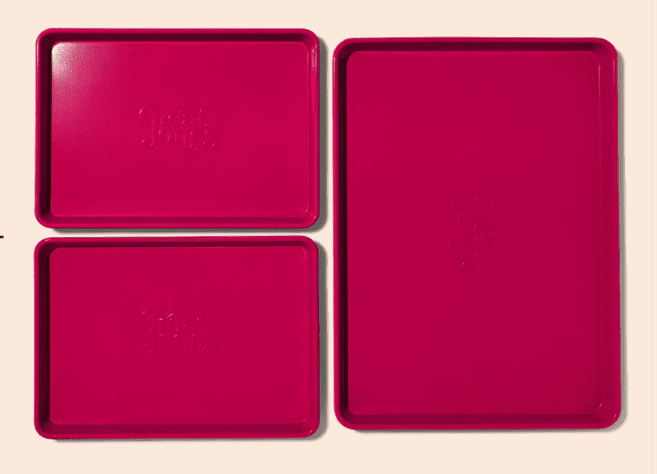 Who doesn't need a new sheet pan? This cute set includes one half-sheet and two quarter-sheets that get their nonstick mojo from a Swiss ceramic coating. Made of aluminized steel and reinforced with steel rods to prevent warping in extreme temperatures, they come in four poppin' colors: Raspberry, Blueberry, Broccoli (emerald green), and Mustard.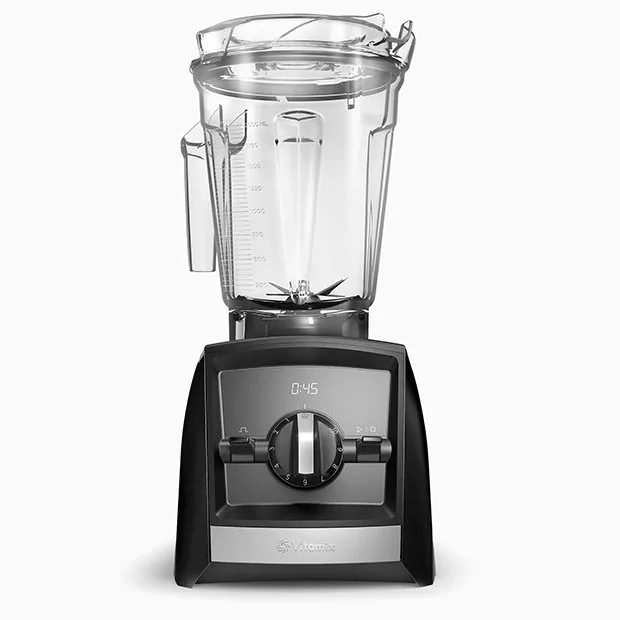 Yes, it's a splurge, but this deluxe gift is sure to make someone's holiday magical. The Vitamix high-speed blender can make cream-style soups in a matter of seconds, blitz nuts into a smooth butter, and transform frozen fruit pieces into a soft-serve "nice cream" treat. We like the Ascent Series A2300 model, which has a shorter, wider pitcher and cutting-edge precision settings that include a digital timer and wireless sensor.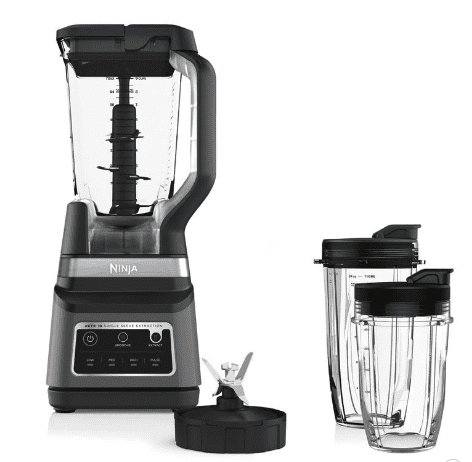 If you want a high-powered blender but aren't ready to spend those big Vitamix dollars, the Ninja is a worthy option. This is the same blender we featured in the FOK Blender Guide, but this set includes two 24-oz. single-serve go cups for the same price. Target has it for 33% off the list price.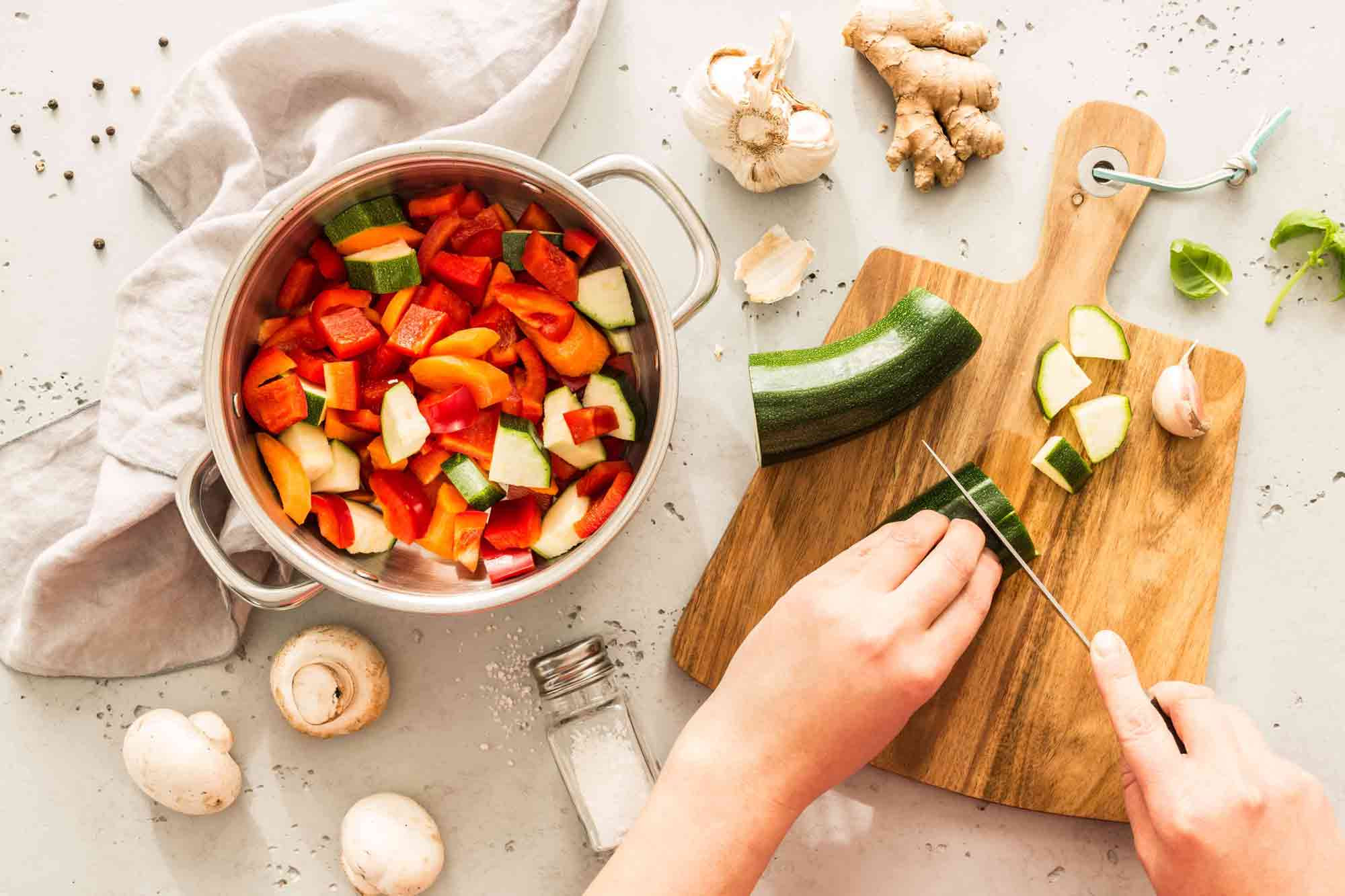 For anyone who'd like to dial up their plant-based cooking skills, you can give the gift of culinary know-how with Forks Cooking Course. This immersive 90-day online course is led by world-renowned chefs and educators who will show you how to cook 100+ delicious recipes and master a wide variety of culinary techniques—all from the comfort of home! The next course starts on January 4, and Forks is offering 25% off the $349 price starting Monday, November 21.
Editor's note: FOK may collect a small share of sales from some of the links on this page, though it doesn't influence our product picks. 
Credit: Source link