There's no shortage of scientific research illustrating the benefits of healthful plant-based diets, but there's something even more compelling about hearing directly from people who have put this knowledge into practice. That's probably why Success Stories—firsthand accounts from people who have changed their diets and changed their lives—are consistently among the most popular posts on our website. 
To offer inspiration as we head into 2022, we've rounded up the 10 most popular success stories of the past year. Read on for inspiring testimonials from people who have lost weight, reversed diabetes and heart disease, improved their moods, and experienced other remarkable health transformations after adopting a whole-food, plant-based diet.
Have you improved your health after adopting a whole-food, plant-based diet? Share your story here!
Rheumatologist Micah Yu, MD, had firsthand experience with joint pain, having suffered from gout at just 17 and unexplained inflammation for many years after that. His wife, Dr. Melissa Mondala, MD, helped inspire him to try a whole-food, plant-based diet in 2018. "I noticed that, with each passing week on a WFPB diet, my pain and stiffness were lessening," he writes.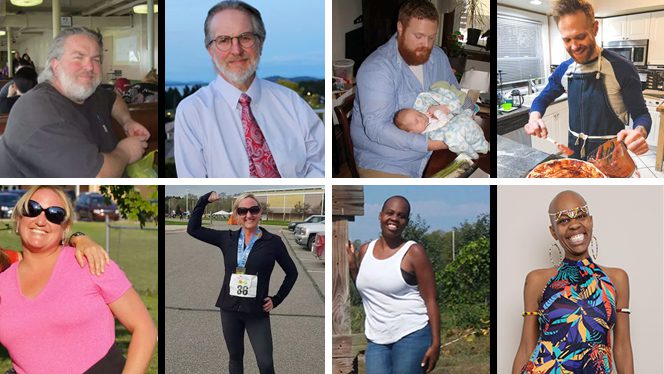 Read More
Credit: Source link